For the big jobs, take your vehicle to Philcron Auto Service! Our expert services are ideal whether you have a late model import or newer domestic vehicle. And because we guarantee the work we perform, you can rest assured you are receiving the highest quality engine overhaul and replacement services in the Charlotte, NC 28216 area.

Our heavy duty services include:
Authorized Jasper Dealer
Give Your Vehicle a New Lease on Life with JASPER. That big oil slick in your driveway or those strange noises from under your hood don't have to mean you'll be saddled with a new car payment soon. Instead, your trusted installer at Philcron Auto Service can drop in a completely remanufactured JASPER gas or diesel engine, transmission or differential and get you back on the road again quickly! Call Philcron Auto Service at 704-372-3429 to schedule an appointment. Proudly remanufactured in the U.S.A.
Engine Replacement
The engine converts energy into useful mechanical motion. This amazing machine is what keeps your vehicle moving. Although generally reliable, a car engine is susceptible to damage and breakdown. When this happens, do not sit and stress over it. Take action. Take the vehicle to a mechanic for an engine replacement. Bring it to Philcron Auto Service. Visit us at 144 Manley St for quality engine replacement services.
Timing Belt
A timing belt is a part of your car's internal combustion engine. The belt synchronizes the camshaft and the crankshaft rotation so that the engine valves open and close at the correct timings. Also, the belt prevents the piston from striking the valves in an interference engine. A timing belt is a rubber belt that usually features teeth on the inside surface, while a timing chain is a metal roller chain. Most cars we drive now have timing belts instead of timing chains and gears. Although different manufacturers have their recommended mileage, you need to have your car's timing belt checked regularly. To have it checked by experts, contact Philcron Auto Service today.
Transmission Replacement
In motor vehicles, the transmission usually refers to the gear box, which uses gears and gear trains to transmit speed and torque from a rotating power source to another device. You can have your car's transmission replaced with a new, rebuilt, remanufactured, repaired or used transmission. For more information contact Philcron Auto Service in Charlotte, NC. Our experienced service technicians can help you make the best decision for your vehicle and your wallet.
Transmission Service
Although most manufacturers recommend transmission fluid changes every 30,000 miles or every two years, some symptoms may indicate that you need a transmission fluid change sooner. For all your transmission fluid needs, call 704-372-3429 or visit Philcron Auto Service today - we are transmission experts.
What our clients are saying about us
We have established longterm and stable partnerships with various clients thanks to our excellence in solving their automotive needs!
More Reviews

Honest and reliable. They truly care about their customers. I won't take my car anywhere else!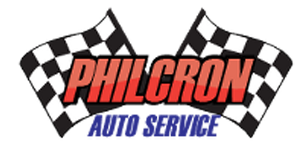 I have been doing business with this company for thirty years and they are the only folks I trust all of my vehicles to.